Now on the cRPG NA rotation!
As seen in
http://forum.c-rpg.net/index.php/topic,468.msg22333.html#msg22333
Read the README. Please.
Three maps in this tiny starter pack:
- Map One: "Entrenched Encampments" (v1.0)
100 x 100, Plain. There are two large groups of tents that serve as the spawns (and a hidden easter egg in one of them). There is a Vaegir-themed camp and a Sarranid-themed camp. In between is a mostly empty field, a shallow, rocky stream (bridge included, near Vaegir spawn) and an abandoned farm. On the two sides of the map there is a ruined castle on a hilltop (Oriented towards Sarranid spawn) and a dense forest (Oriented towards Vaegir).
- Map Two: "Snowy Wastes" (v1.0)
Rolling, snowy hills covered in dense forest in a long-styled map. It's a very simple scrap-up, but it leaves enough room for all three classes (Yes, even cavalry) to shine. Scattered around the map are ruin sites and another easter egg.
- Map Three: "The Arenas" (v0.5 Beta)
Desert styled map. A large Colosseum overlooks a small Sarranid town. Nearby is a training facility in the form of a pit. Great attention to detail on all sides. Long term project finally ready for Beta. Fun shit.
Created 1/25/2011
Last Updated 4/12/2011
So yeah, keep tuned for more. There is no .exe, and don't bother me about one. The zipped folder is simply the .sco's and the scene.txt lines. If you want to use these in your multiplayer sessions, go ahead. If you're confused about how to get this to work, just PM me on c-rpg.net.
Ya'll have fun now.
(WARBAND 1.134 Maps. Should be compatible with original M&B.)
# 4/14/2011 UPDATES #
Waegor Castle (Removed):
- Extreme Balance Issues
cRPG Arena (v0.7):
- Subtle fixes
Entrenched Encampments (v1.05):
- Fixed spawn bug
- Little beautification
- Shifted ruins
Snowy Wastes (v1.1):
- Much closer spawns
- Guidance path
- Shifted ruins a bit
######
PICTURES:
Entrenched Encampments:
Snowy Wastes: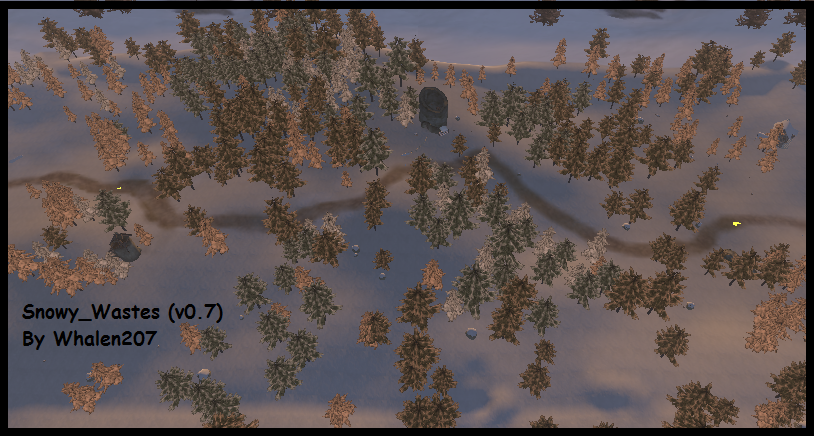 Waegor Castle (Removed):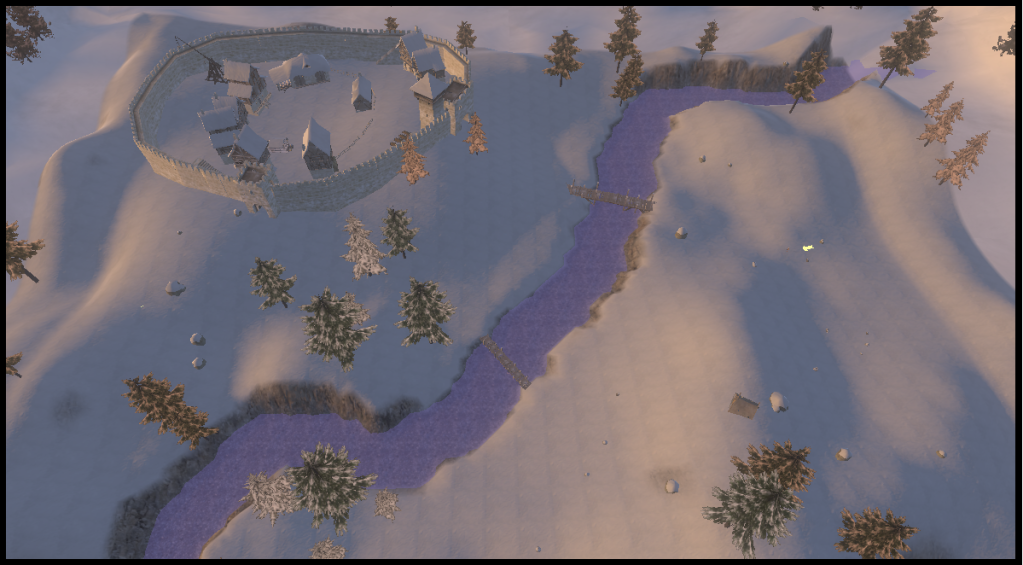 The Arenas: